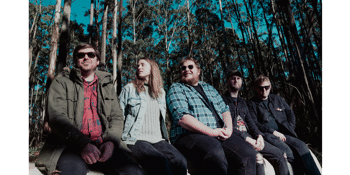 The Smith Street Band
Westernport Hotel - San Remo (San Remo, VIC)
Friday, 24 June 2022 9:00 pm
On the verge of releasing new music, The Smith Street Band will first play 7 shows in regional
Victoria. The Smith Street Band will play their first ever shows in Macedon, Torquay, Traralgon &
San Remo over the next two months, as well as returning to Hepburn Springs, Ballarat &
Frankston.
After postponing shows early in 2022, The Smith Street Band spent time in their off-the-grid
studio in regional Victoria to record their sixth album, following on from their latest studio album
'Don't Waste Your Anger' which debuted at #1 on the ARIA Album Chart.